Seagate Hard Drive Data Recovery Specialists
Whether it's a desktop computer, laptop or server, if your Seagate hard drive has crashed, due to physical damage or any other reason, we can address any problem and provide you with high-quality Seagate Hard Drive Data Recovery services and fast turnaround times. Seagate is by far the largest hard drive manufacturer but even their hard drives are susceptible to physical crashes, manufacturing defects and failures.
Common faults for which we offer our specialized Seagate hard drive data recovery services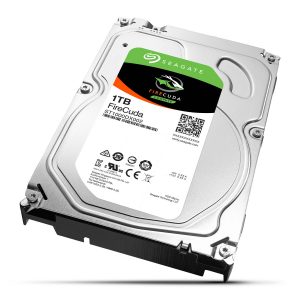 Data Retrieval Ltd can offer their expertise in data recovery for any issues you may have with your Seagate hard drive, such as:
Seagate Hard Drive Mechanical or Physical Breakdowns
Seagate Hard Drive Deleted or Formatted in Error
Seagate Hard Drive Electronic Failure
Seagate Hard Drive Misunderstanding Read/Write Commands
Seagate Firmware Failures
Seagate Hard Drive, Windows, and OS conflicts
Seagate Hard Drive Data Recovery Services Offered by Data Retrieval
We can recover data from any Seagate Hard Drive, which include
Momentus
Barracuda (Green, XT)
Spinpoint (F, P, S, T, V Series)
Cheetah
Constellation
Contact Data Retrieval for all your Seagate hard drive recovery
With more than 15 years of experience and thousands of Seagate Hard Drive Recovery jobs, Data Retrieval Ltd have already handled every possible Seagate Hard Disk Drive failure and we can quickly apply the correct solution to your specific data loss situation. With cutting edge equipment, clean room facility and hard drive data recovery experts available 24/7, we can quickly respond to any critical Seagate hard drive data loss. Hard drive failure can happen at any time and our experts are here to provide any expedited, emergency Seagate hard drive recovery service that you may need. Call 020 7064 4996 to discuss how we can help you get your data back.