Samsung Hard Drive Data Recovery Specialist
If you are on the look out for a Samsung hard drive data recovery provider, contact Data Retrieval. Samsung is a popular manufacturer of 3.5″ Hard Disk Drives for desktops and servers, as well as 2.5″ mobile hard disk drives for notebooks. In addition to this, Samsung solid state drives (SSD) and hybrid drives are becoming popular options for various applications like NetBooks and Portable Media Players. But Samsung drive construction is flimsy when compared with other manufacturers, which makes their units less reliable. With a vast amount of data stored on Samsung hard drive, it is more susceptible to corruption or failure.
Common faults for which we offer our specialised Samsung hard drive data recovery services
The most common reasons for Samsung Hard Drive failure include
Circuit board (PCB) damage
Electric surges
Formatted or deleted Samsung Hard drives
Firmware issues
Dropped/shock damage
Water damage
Overwritten data
Samsung Hard Drive Data Recovery Services Offered by Data Retrieval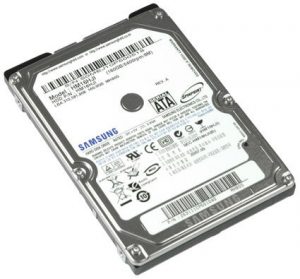 With over 15 years of experience in hard drive data recovery, Data Retrieval Ltd has the knowledge and skills to restore your data from any Samsung hard drives. Some of the common Samsung hard drives for which we offer our specialised data recovery services include:
Spinpoint M8
Spinpoint M9T
Spinpoint A Series
Spinpoint F Series (F3, F4, F4EG)
Spinpoint M Series (M7E, M8, M8E, M9)
Spinpoint N Series
Spinpoint P Series (P40, PL40, P80, P80SD, P120)
Spinpoint S Series
Spinpoint T Series
Spinpoint V Series
Spinpoint W Series
Polaris I
Ecogreen Series
A-Plus Project
Winner Series
Contact Data Retrieval for all your Samsung hard drive recovery
At Data Retrieval Ltd, we use the most advanced technology, techniques and equipment for Samsung Hard Drive Recovery, combined with our own innovative techniques, developed for fast and efficient data retrieval processes. Once you realise that there is s problem with your Samsung hard drive, you can call us on 020 7064 4996 and speak to one of our data recovery experts about what happened to your data.