Hitachi Hard Drive Data Recovery Specialists
The hard drive is the primary component of the computer which stores all of your information and if it fails, you run the risk of losing your entire data. A Hitachi hard drive is a non-volatile storage device which is used by more and more computer users. Even though it's quite reliable, data loss from a Hitachi hard drive is no joke. When a Hitachi hard drive fails, it can be due to various reasons and it is very important that the fault needs to be diagnosed by a hard drive data recovery expert.
Common faults for which we offer our specialized Hitachi hard drive data recovery services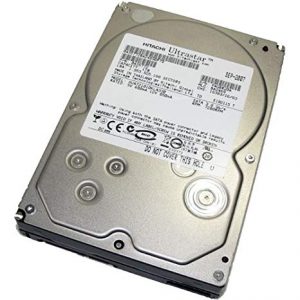 Data Retrieval has years of experience in all types of Hitachi hard drive failures. They can offer their expertise in data recovery for any issues you may have with your hard drive, such as:
Hitachi Hard Drive Mechanical or Physical Breakdowns
Hitachi Hard Drive Deleted or Formatted in Error
Hitachi Hard Drive Electronic Failure
Hitachi Hard Drive Misunderstanding Read/Write Commands
Hitachi Firmware Failures
Hitachi Hard Drive, Windows, and OS conflicts
Hitachi Data Recovery Services Offered by Data Retrieval
We carry out data recovery operations on various Hitachi hard drive models including
Travelstar
Deskstar
Ultrastar
CinemaStar
Endurastar
Contact Data Retrieval for all your Hitachi hard drive recovery
If you are unable to access your data saved on Hitachi hard drive, simply send us a description of your Hitachi Hard Drive Problem and our data recovery technicians will evaluate the problem to determine as to how data can be recovered. You can fill our book us or contact us form online to get a data recovery evaluation and a free non-obligation quote today. Our company follows strict confidential and secured procedures to ensure that your information is safe at all times.