Expert NAS data recovery services in London
Data Retrieval is the right choice for all your needs in NAS (Network Attached Storage) recovery if an updated back up of the data hasn't been done. We guarantee that you will be 100% satisfied with the quality of our data recovery services and our professionalism. We will get your NAS storage system back to normal without delay, minimising your company's downtime or helping you regain access to your personal data without stress. We work with all types of RAID based NAS multiple drive configurations including RAID 0, 1, 5 and 6 when a backup of important data is available or when there is a need to restore the data on the system. We also work with single NAS drive configuration.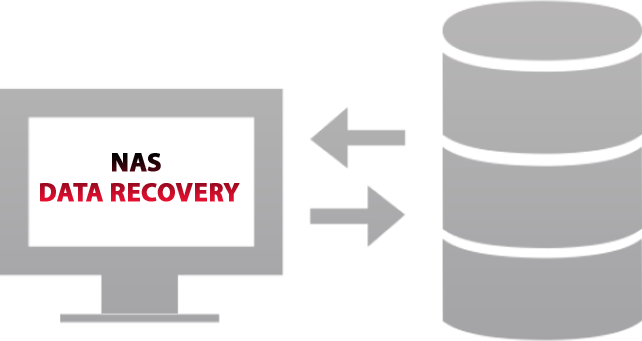 Contact Us and Speak to a RAID Expert Now
Why do RAID based NAS fail?
There are different reasons why a NAS can fail, including:
System failure
Physical damage
Hardware controller failure
Multiple disk failure
Power failure
Power surge or shortage
Overheating
Improper shutdowns
Virus attack
Malware
User error
Incorrect set-up
Data Retrieval has advanced level NAS data recovery experience and can ensure the safe recovery of data. Physical data recovery to a NAS hard drive will be carried out in our in-house certified clean room to prevent any data loss. All other NAS failure will be dealt with on a case by case basis once an accurate diagnostic of the failure has been identified. We can recover deleted or missing RAID partitions from NAS and the data contained in them.
Let Data Retrieval recover your data
Data Retrieval can recover a range of information form a NAS including photos, audio, videos, documents, emails or other files and folders. We work with all brands of NAS including Western Digital NAS recovery, Seagate NAS recovery, QNAP NAS recovery, Synology NAS recovery DROBO NAS recovery, Sonnet recovery and Buffalo LinkStation NAS recovery.  RAID-based NAS data recovery or single drive NAS data recovery are complex processes. It's therefore important to find a professional data recovery company that will handle a damaged or corrupt RAID NAS drive carefully. For more information and to get an initial consultation for a NAS data recovery, call Data Retrieval now on 020 7064 4996. Our team is available six days a week, Monday to Saturday, from 0900 until 1800.