First class UNIX Data Recovery Services in London
Data Retrieval is specialised in all RAID and server recoveries including UNIX data recovery for deleted, corrupted, lost or damaged files.
Like any other operating system, UNIX can be affected by common faults such as:
– Lost or damaged RAID configurations
– Deleted or formatted partitions
– Deleted files and folders
– Corrupted file system
– Kernel panics
– Machine not being able to boot up
– System crash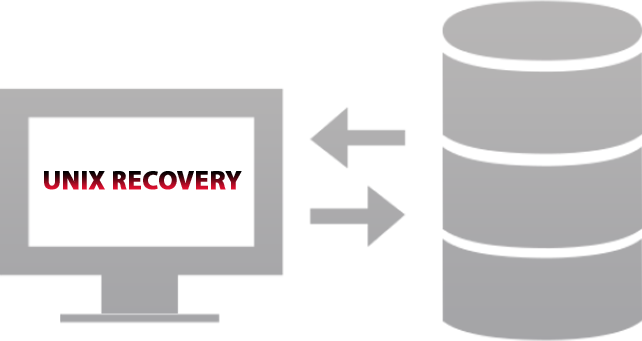 Data Retrieval can help you retrieve all your data quickly and securely. We work on all UNIX systems including Apple Mac OS X Server, SCO UNIX (Santa Cruz), OpenServer (OpenBSD Group), System V, UnixWare, Sun Microsystems – Sun Solaris (Sun Microsystems), HP-UX (Hewlett Packard), IBM AIX, SGI – IRIX (Silicon Graphics), BSD (Wind River) / FreeBSD (FreeBSD Group), NetBSD (NetBSD Group), Reliant UNIX (Siemens), GNU Herd (GNU Organization), Lynx OS (Lynx Real-Time Systems), Compaq Tru64 Unix, CLIX (Intergraph Corp.) and others.
Contact Us and Speak to a RAID Expert Now
What to when you think your server needs a UNIX data recovery
UNIX systems are complex and it's important to ensure the correct procedures are applied. That's the reason why when a UNIX disaster strikes, the recommended course of action is to switch off the unit to avoid damages to the data. Installing a UNIX recovery tool could also hinder the chances of recovery. Each data loss is unique and our team of data recovery technicians is able to assess the situation quickly and offer the most appropriate solution to the problem.
Our data recovery lab is equipped to deal with both logical and physical data recovery cases thanks to a certified clean room and PC-3000 advanced data recovery tool.
UNIX data recovery for all UNIX systems and its variants
From its London based data recovery centre, Data Retrieval offers first class UNIX recovery services for businesses, organisations and individual in the city and surrounding areas. We can recover data from our file systems, including permanently deleted UNIX files. Our team of UNIX experts are available Monday to Saturday from 0900 until 1800. Emergency UNIX disaster can also be dealt with out of office hours and in the weekends. Equipment can be delivered directly in our Willow Walk data recovery lab or we can organise a courier collection within two hours.
For more information about accessing a UNIX data recovery or for an initial consultation, call now on 020 7064 4996.