On-Site RAID data recovery services in London
For over 15 years since its creation, Data Retrieval has been offering specialised on-site RAID data recovery services for businesses and individuals using RAID systems. We are available for immediate assistance in and around London every day of the week and after hours for emergencies on 020 7064 4996.
The team at Data Retrieval understands the complexity and the importance of business continuity and dedicates all its energy, efforts, knowledge and tools to ensure the recovery of RAID data without unnecessary delays.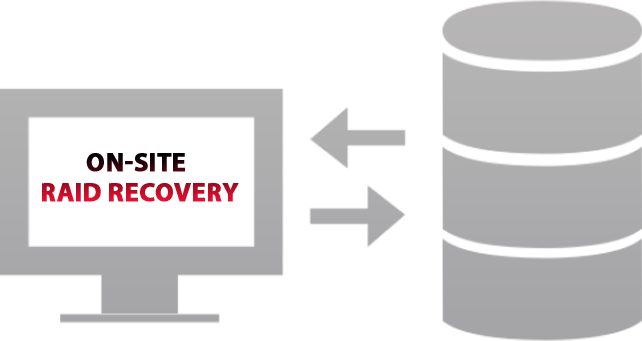 Contact Us and Speak to a RAID Expert Now
Advanced data recovery solutions for a successful on-site RAID data recovery
Data Retrieval has invested in the latest tools, training and technology to maximise the chances of successful on-site RAID recovery of drives that have failed. No matter the cause, the type of RAID configuration or the system in place, we have the expertise needed to provide the right solution to your RAID disaster.
Thanks to our state-of-the-art certified data recovery clean room, we can offer physical recovery of hard drives that have failed due to a physical failure of one of their components. We also fix RAID that are experiencing software failures including corruption of the system or folders, viruses, malware or even human errors.
Our data recovery lab is located in London SE1 but our team is available for on-site RAID data recovery if necessary. Even though they may not be able to carry out the recovery on-site, they will be able to do an initial assessment and power off the RAID system safely before taking it way for the recovery.
Contact Data Retrieval and get your RAID fixed now
Don't let a RAID system failure drag you down. Get in touch with Data Retrieval today. Once the diagnostic of the failure has been completed, you will be informed about the most effective and fastest way we can recover the data. The recovery procedure will only start once the quote is approved. The data will be transferred onto another drive and the RAID rebuild. Job done!